The Victorian Government's Wildlife Rehabilitator Grants Program provides funding to support wildlife rehabilitators including shelter operators and foster carers, to purchase a range of equipment and infrastructure to assist with the operation of their facilities and to attend appropriate training.
The program aims to help wildlife rehabilitators by:
increasing their knowledge/skills in the care of wildlife
improving their facilities to treat, house and rehabilitate wildlife for release
improving the standard of wildlife care provided for specialist species (e.g. raptors) or threatened species (e.g. brush tailed phascogales).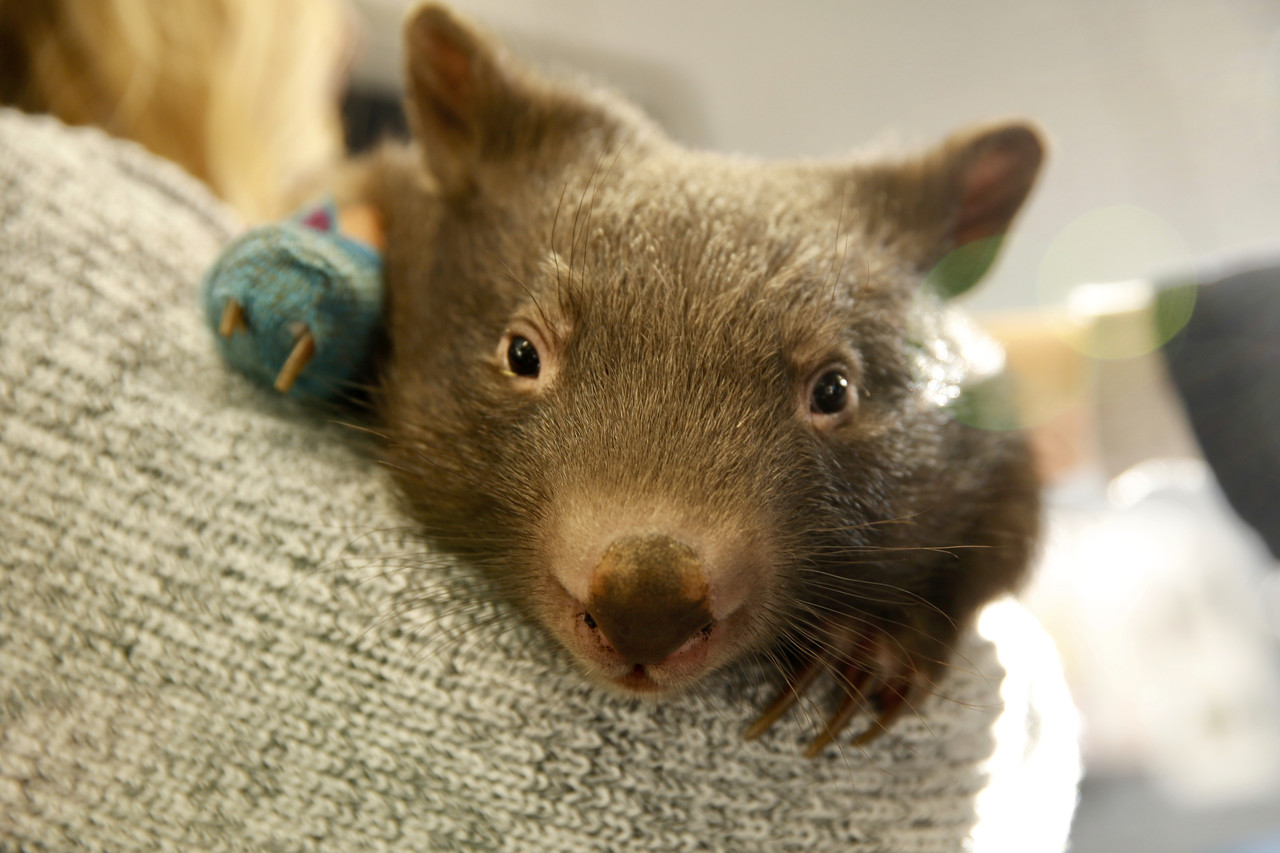 Photo credit: Rick Hammond, Zoos Victoria
Who can apply?
Wildlife rehabilitators in Victoria who:
hold a current permit as a shelter operator or foster carer for at least two (2) years
have no convictions for fraud or convictions under the Wildlife Act 1975 or the Prevention of Cruelty to Animals Act 1986 within the past ten years
have submitted all Completion Statements for previous funding under this program and have no outstanding compliance requirements
have the consent of the property owner.
How can I apply?
Applications for the 2017/18 round of the Wildlife Rehabilitator Grants Program are now open. To apply for a grant, please visit the SmartyGrants website listed below.
https://delwp.smartygrants.com.au/WRG2017-18
Applications will close on Wednesday 7th February 2018 at 5.00 pm.
Additional Information
For information on this year's grant round including the updated guidelines, please refer to the documents below.
2017/18 WRG Guidelines (PDF, 868.5 KB)
2017/18 WRG Guidelines - accessible (DOC, 1.1 MB)
2017/18 WRG Frequently Asked Questions (FAQs) (PDF, 442.8 KB)
2017/18 WRG Frequently Asked Questions (FAQs) - accessible
(DOC, 94.0 KB)
2017/18 WRG Funding Flyer (PDF, 353.7 KB)