In Victoria, native wildlife is protected under the Wildlife Act 1975, which provides the legislative framework to protect, conserve and manage wildlife.
Many Victorians value living in areas rich in wildlife, whether it be suburban backyards, rural landscapes, wetlands, coastal areas or native forest. At times, however, wildlife can cause damage to property, endanger human health and safety or impact biodiversity.
The Living with Wildlife Action Plan aims to strike a balance between the action needed to protect and conserve wildlife and the action needed to manage the impacts from wildlife.
The aim of the Living with Wildlife Action Plan is to ensure that:
1. Victoria's native wildlife populations are healthy and secure.
2. The management of wildlife is sustainable and underpinned by available scientific evidence and best practice.
3. All Victorians understand their roles and responsibilities relating to wildlife and are actively engaged in wildlife protection and conservation.
4. The Victorian community is confident in the government's actions to protect, conserve and manage wildlife.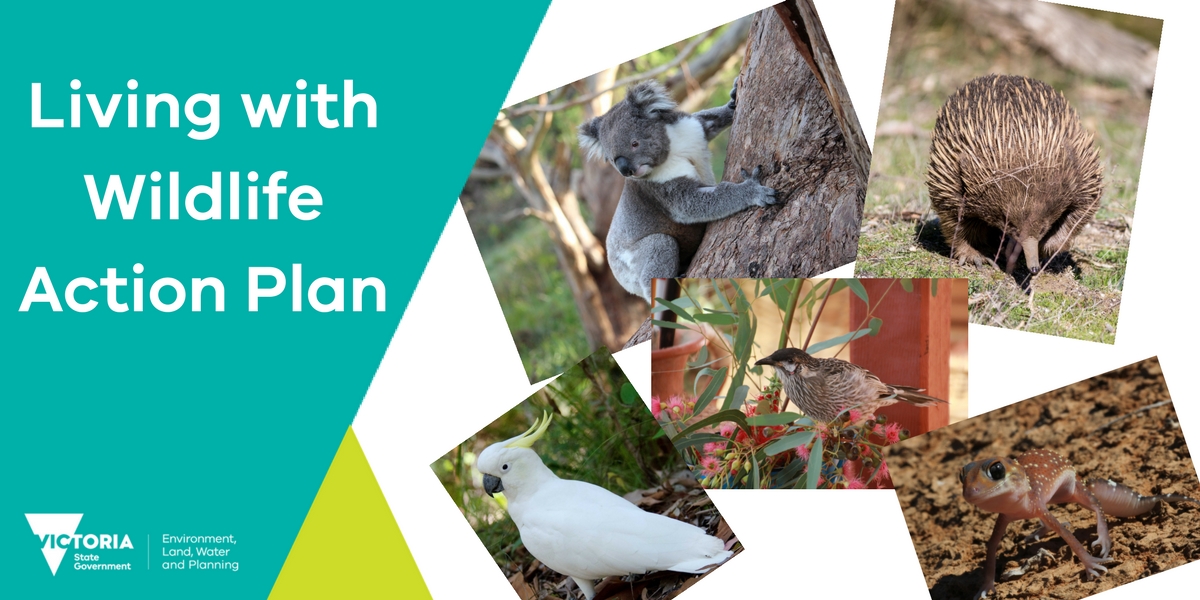 The Plan includes 7 short term and 2 medium term actions across 4 themes:
Page last updated: 27/04/18