Reporting of injured wildlife during emergency events
DEECA is the lead agency for wildlife welfare occurring as a result of an emergency event such as a fire, flood or extreme heat event. Response arrangements vary depending on the type of emergency event, the number of wildlife impacted and the safety of response teams.
Members of the public are urged to take care if attempting to help injured or distressed animals. Improper rescue techniques by an untrained or inexperienced person can cause further distress or injury to the animal, as well as putting the rescuer at risk. Under no circumstances should impacted areas such as fire grounds or flood waters be accessed in an attempt to rescue wildlife.
Reporting sick, injured or orphaned wildlife day to day
Sick, injured and orphaned wildlife not associated with an emergency can be reported to an authorised local wildlife carer, rescue group or Wildlife Victoria. Further information can be found here.
Whale and dolphins
Call the Whale and Dolphin Emergency Hotline on 1300 136 017 immediately should you become aware of am entangled, stranded or injured whale or dolphin.
Emergencies
Response agencies and members of the public who come across injured wildlife during emergency events can report these directly to DEECA via the Wildlife Emergency App or by phone.
Method
Details
App
Phone

DEECA on 136 186
Wildlife Victoria on 03 8400 7300
Incident IMT via 1300 number (when established and promoted locally)
Wildlife Emergency App
The Wildlife Emergency app provides a straightforward way to report wildlife injured during emergency events in Victoria to DEECA. The app allows members of the public to submit reports providing basic information on location, suspected injury, species and the addition of photographs (if appropriate). If your device is not connected to the internet, you can still create a report and will be prompted to submit it when your device has an internet connection.
The Wildlife Emergency App can be download from Google Play or Apple Store.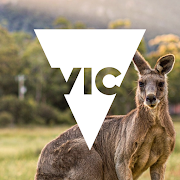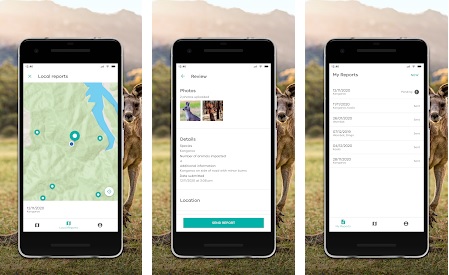 Page last updated: 13/03/23