The Department of Environment, Land, Water and Planning (DELWP) is calling on volunteer citizen scientists and bird enthusiasts to help a state government program monitor the elusive Plains-wanderer (Pedionomus torquatus), so scientists can build an accurate picture of the species population health.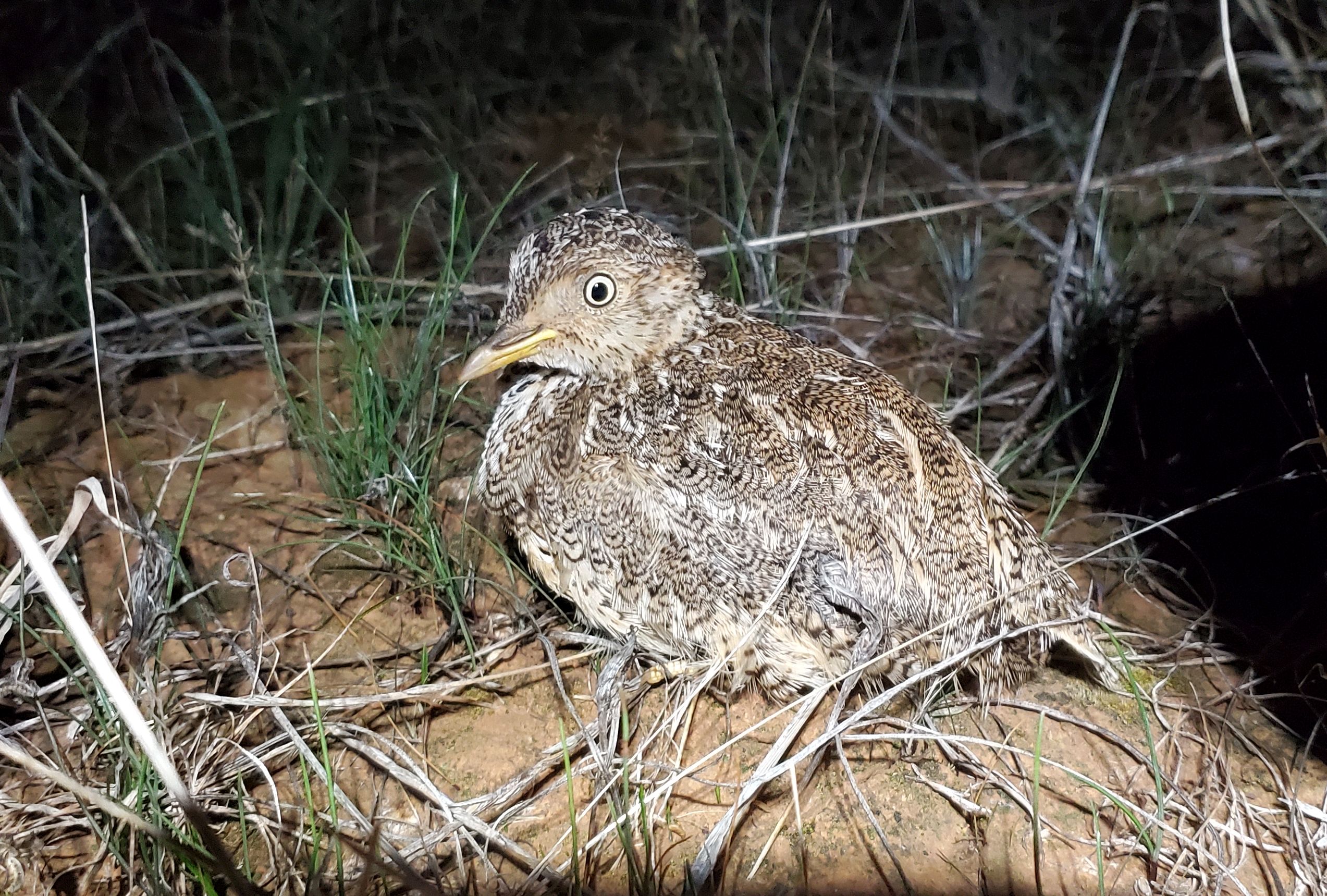 DELWP Natural Environment Program Officer Dr Aaron Grinter said bird lovers can now be involved in conserving the critically endangered species from the comfort of home – or from anywhere with an internet connection.
"DELWP has been using bioacoustic recorders, or song meters, to listen for Plains-wanderers since 2017, in partnership with Trust for Nature, Parks Victoria, Museums Victoria, North Central Catchment Management Authority and the Northern Plains Conservation Management Network," Dr Grinter said.
"Thanks to an upgrade of this monitoring platform, the job of identifying Plains-wanderers is so quick and simple, anyone can help.
"It's easy for people to get involved. After a short training session, all you need to do is go online, look at or listen to recordings of potential Plains-wanderer calls and confirm whether the sound is really a Plains-wanderer.
"Sometimes potential calls turn out to be just wind. You get the odd sheep or cow too. But, if we're lucky, you will hear the Plains-wanderer's distinct call.
"We have hours and hours of recordings we couldn't possibly sort through without the help of volunteers. Citizen scientists are critical to improving our understanding of Plains-wanderer populations in the wild.
"Data from the song meters tells us where Plains-wanderers are and – more importantly – where they are breeding. The data gives us crucial information about their population distribution and preferred habitat, which helps to inform land management decisions, ensuring we maintain ideal habitat conditions to support their fragile population.
DELWP is part of a collaborative effort involving government and non-government organisations and private landholders working together to reverse the population decline of Plains-wanderers through habitat protection and expansion and a captive breeding program.
In 2022, the Victorian Government injected $67,000 to support Plains-wanderer recovery projects, including the Song Meter program, through the Biodiversity On-Ground Action Icon Species Grants Program. The Song Meter program is also supported by the North Central CMA, through funding from the Australian Government's National Landcare Program.
For more information and to register interest in volunteering for this project, go to https://forms.office.com/r/sB66XZBeSX.